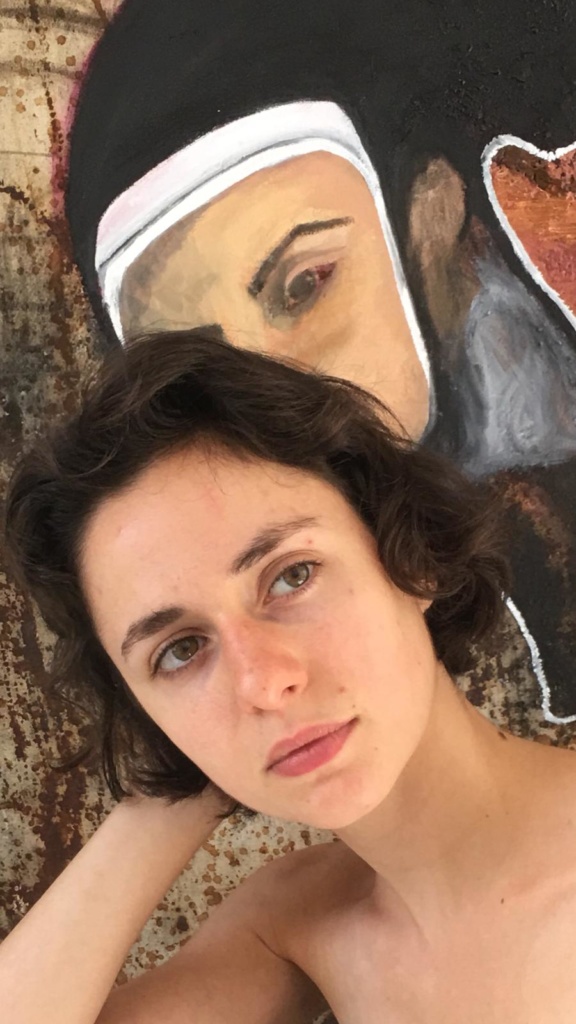 Roma, 1996.
All'anagrafe Carlotta Roma. Inizia a lavorare con sua sorella Camilla e a curare esposizioni e progetti personali mentre studia alla Slade School of Fine Arts a Londra, dove si laurea nell'estate del 2019. Collaborazione, dialogo e partecipazione sono al centro delle sue opere come la tecnica di usare la ruggine sulla tela. Queste tecniche vengono usate dall'artista per esprimere idee riguardo al surreale e alla mania che si trova nella nostra società contemporanea.
Carlotta Roma at birth. She began working in collaboration with her sister Camilla whilst she curating exhibitions, personal projects and studying at the Slade School of Fine Arts in London from which she graduated in 2019.
Collaboration, dialogue and participation are key to Carlotta's work together with her technique of using of rust on painting. These media often express ideas concerning surreality and mania found in our contemporary condition.
---