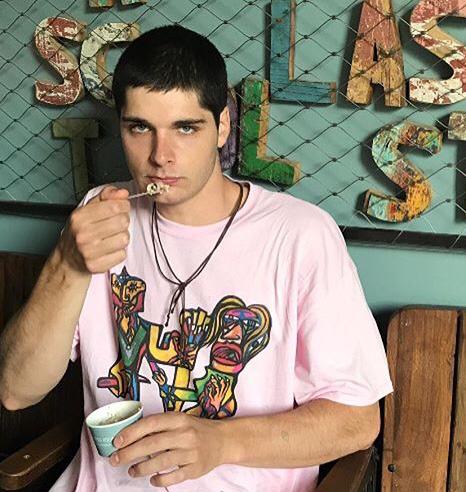 Andrea Manca di Villahermosa | Dervenn, 1996, Rome
He discovered his love for art during high school thanks to a plastic art course, and then he enrolled the academy of fine arts in Rome.
Despite he has developed different facets, he maintained the approach to draw figures with a strong black outline and later to paint the white spaces with bright colors.
Ha scoperto il suo amore durante il liceo, grazie ad un corso di arte plastica per poi iscriversi all'accademia delle Belle Arti di Roma.
Nonostante i suoi lavori si siano sviluppati col tempo in diverse sfaccettature, il suo stile continua a caratterizzarsi dal disegno di figure con un forte contorno nero, dipinto in seguito con colori accesi.
---