Vernissage Rome è un salotto sociale itinerante sempre aperto alle contaminazioni culturali; un melting pot di arte e cultura che nella simultaneità delle arti realizza la sua identità.
Più di settanta artisti a Vernissage Rome si esprimono e vivono sotto l'ispirazione onnipresente della musica; autoprodotta ed emergente, trascendentale e parte integrante della mostra-evento.
Vernissage Rome è un palcoscenico dove, a titolo completamente gratuito, gli artisti hanno la possibilità di mostrare e mercanteggiare le loro creazioni, lasciando che il pubblico si addentri in uno spazio alleggerito del suo aspetto di canonico museo, rendendo più fruibili arte e cultura, senza mai pregiudicare la qualità dello spettacolo, dell'arte e della musica.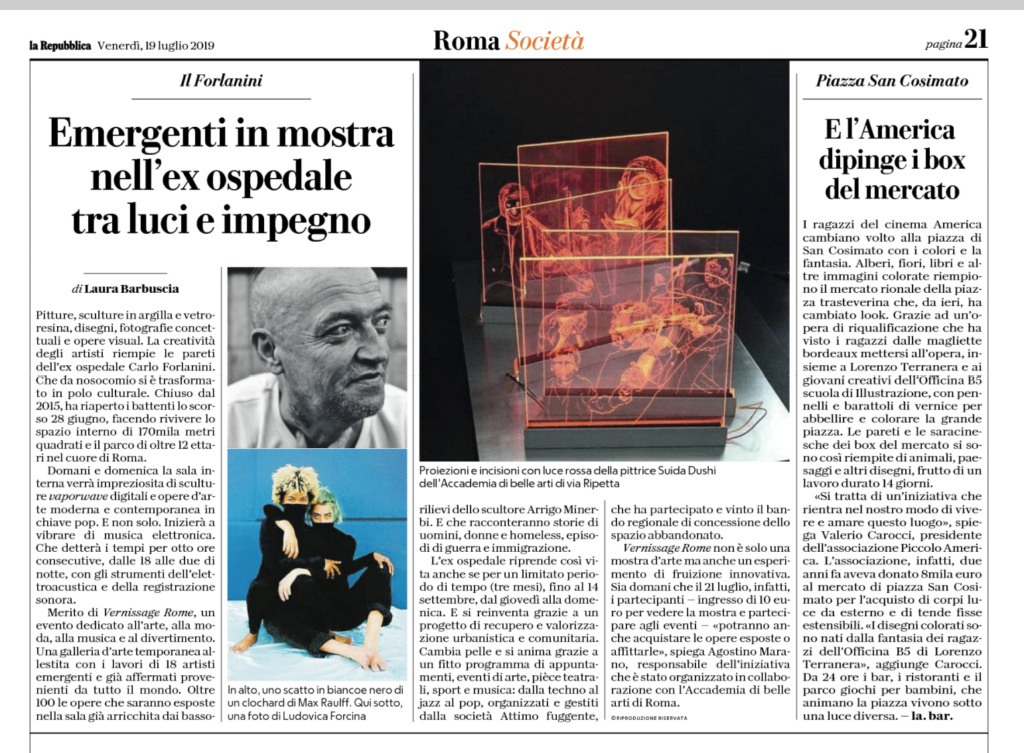 Vernissage Rome is an itinerant social living room always open to cultural contamination; a melting pot of art and culture that in the multitude of the arts reveals its identity.
At Vernissage Rome, over seventy artists express themselves and live through the omnipresent inspiration of self-produced, emerging music; transcendental and an integral part of the exhibition-event.
Vernissage Rome is a stage where, completely free of charge, artists have the opportunity to show and haggle over their creations, letting the audience enter a space lightened by its canonical museum-like appearance, making art and culture more accessible, without ever compromising the quality of the show, art and music.